History Shows Innovation Improves Lives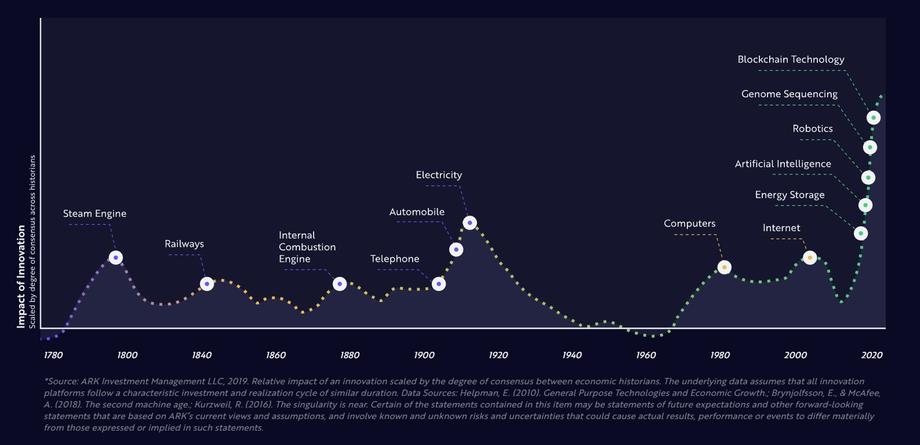 One hundred years ago the invention of the telephone, automobile and electricity changed the planet. This chart shows that the 5 new platforms are more impactful on our Planet then cars, computers and the internet.
Of course, we cannot imagine living today without eletricity, just as our children don't understand a World without the internet.
The Five Platforms, seen on the far right of the chart, have more combined potential for change than any other development in the history of man.
Securities offered through Newbridge Securities Corp., Member FINRA/SIPC. Investment Advisory Services offered through Newbridge Financial Services Group, Inc., an SEC Registered Investment Adviser. Office of Supervisory Jurisdiction: 1200 North Federal Highway, Suite 400 Boca Raton, FL 33432 (954) 334-3450. Zoellner Whole Financial, Newbridge Securities Corp. or NFSG is not affiliated with Estate Planning Team, Inc. http://www.newbridgesecurities.com http://www.brokercheck.org http://www.finra.org http://www.sec.org.http://www.sipc.org. Recommendations made by members of the Estate Planning Team, including the Deferred Sales Trust or other tax, legal or estate planning strategies should not be construed to be endorsed by Newbridge Securities Corporation or Newbridge Financial Services Group, Inc.